Watschiger Alm
Food & Beverage
Nassfeld-Pressegger See

03/06/ - 25/09/2021

Monday to Sunday
-

On the foot of the Gartnerkofel lies picturesque Watschiger Alm pasture, surrounded by the imposing peaks of the Carnic Alps. A trip up Watschiger Alm is particularly worthwhile from early June until mid-July, when the wulfenia flower is in bloom around the hut, transforming the mountain meadows into a colourful sea of blossoms.
Products from the pasture: Gailtaler Almkäse (Protected Designation of Origin), "Schotten" cheese, butter, yoghurt, hard cheese
Well on your way to holiday joy
Contact & getting here
Find and book a suitable accommodation in the Nassfeld-Pressegger See region!
Location and how to find us
The Nassfeld-Pressegger See holiday region lies in the Austrian province of Carinthia, directly next to the Italian border.
Plan your journey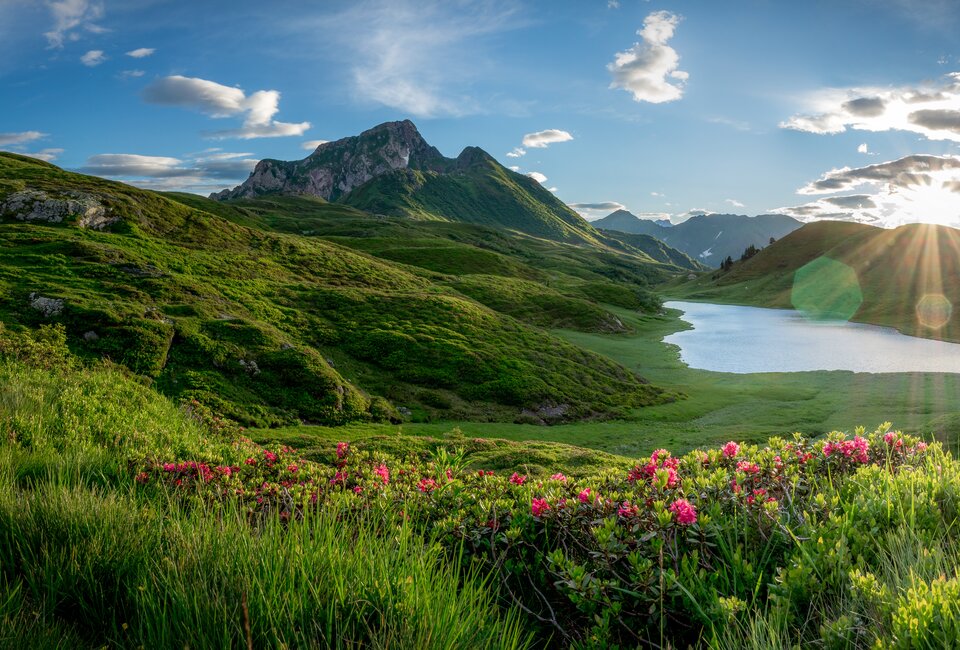 What do you want to discover?