03 Südalpenweg, E18: Thörl-Maglern - Dolinzaalm
Level of difficulty:
Medium
21.8 km

Distance

8 h

Duration

660 vm

Lowest elevation

1741 vm

Highest elevation

1798 vm

1002 vm
03 Südalpenweg, E18: Thörl-Maglern - Dolinzaalm
Das heutige Tagesziel ist die Dolinzaalm mit der Starhandhütte die wir über die östlichen Ausläufer der Karnischen Alpen am späteren Nachmittag erreichen werden. Über sanfte Almen (Göriacher - und Achomitzer Alm) führt uns der aussichtsreiche Weg, entlang dies- und jenseits der Staatsgrenze immer weiter gegen Westen. Der Ausblick in die mächtigen Gebirgsketten der Julischen Alpen lassen die Tour zu einem Highlight werden.
A first glimpse
Some impressions of the tour
Thörl-Maglern (640 m, K) - Göriacher Alpe (1640 m, 7 km/3 Std.) - Bartolosattel (1173 m, 5 km/1 ¾ Std.) - Achomitzer Alm (1712 m, 5 km/2 Std.) oder Feistritzer Alm (1722 m, K, 2 km/½ Std.) - Dolinzaalm (1459 m, K, 2 km/¾ Std.)
K = Kontrollpunkt (Stempelstelle).
Weg 403, Via Alpina, insg. 21 km/8 Std., mittlere Tour.
Location and how to find us
The Nassfeld-Pressegger See holiday region lies in the Austrian province of Carinthia, directly next to the Italian border.
Plan your journey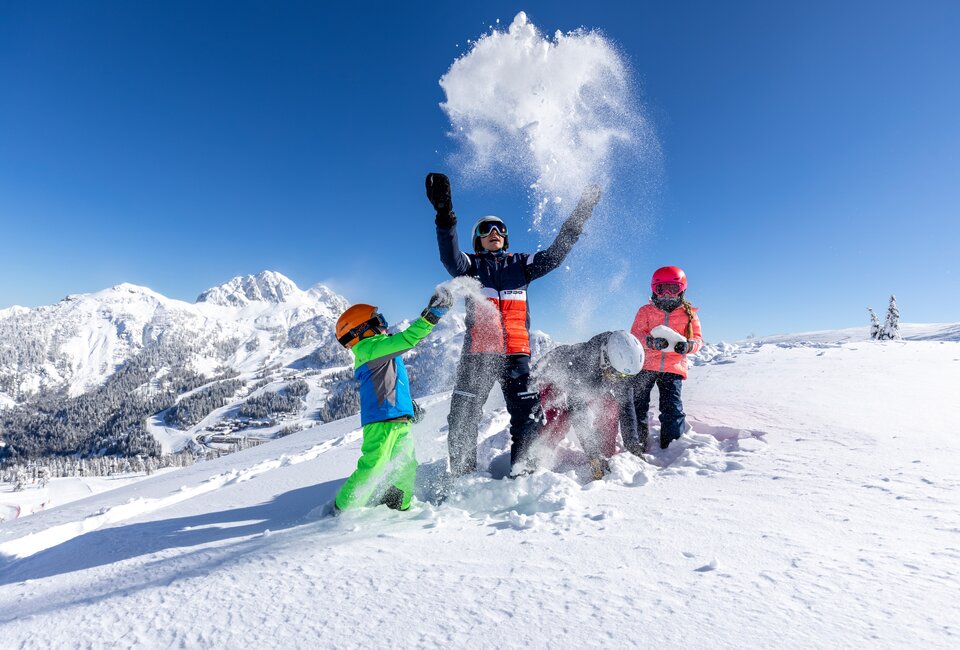 What do you want to discover?