03 Südalpenweg, E19: Dolinzaalm - Naßfeld
Level of difficulty:
Medium
24.5 km

Distance

7.5 h

Duration

1343 vm

Lowest elevation

1858 vm

Highest elevation

1296 vm

1225 vm
03 Südalpenweg, E19: Dolinzaalm - Naßfeld
Auf dem Starhandsattel beginnt es richtig schön zu werden, nicht nur der Aussicht wegen. Denn die Alm ist übersät mit Almrausch und Wacholder. Vom Sattel geht es hinab in den Kesselwaldgraben. Der Poludnig wird umrundet und wir treffen auf den Eggeralmsee. Ein kurzes Stück in Italien scheint überhaupt jenseits der ewigen Jagdgründe zu sein und ein Ort der Kraft und Ruhe strahlt die Garnitzenalm mit dem Gartnerkofel im Hintergrund aus.
A first glimpse
Some impressions of the tour
Dolinzaalm (1459 m, K) - Dellacher Alm (1362 m, 8 km/2 ½ Std.) - Eggeralm (1422 m, K, 4 km/1 Std.) - Sommeralpe Naßfeld (1552 m, K, 14 km/4 Std.)
K = Kontrollpunkt (Stempelstelle).
Weg 403, Via Alpina, insg. 26 km/7 ½ Std., mittlere Tour.
Location and how to find us
The Nassfeld-Pressegger See holiday region lies in the Austrian province of Carinthia, directly next to the Italian border.
Plan your journey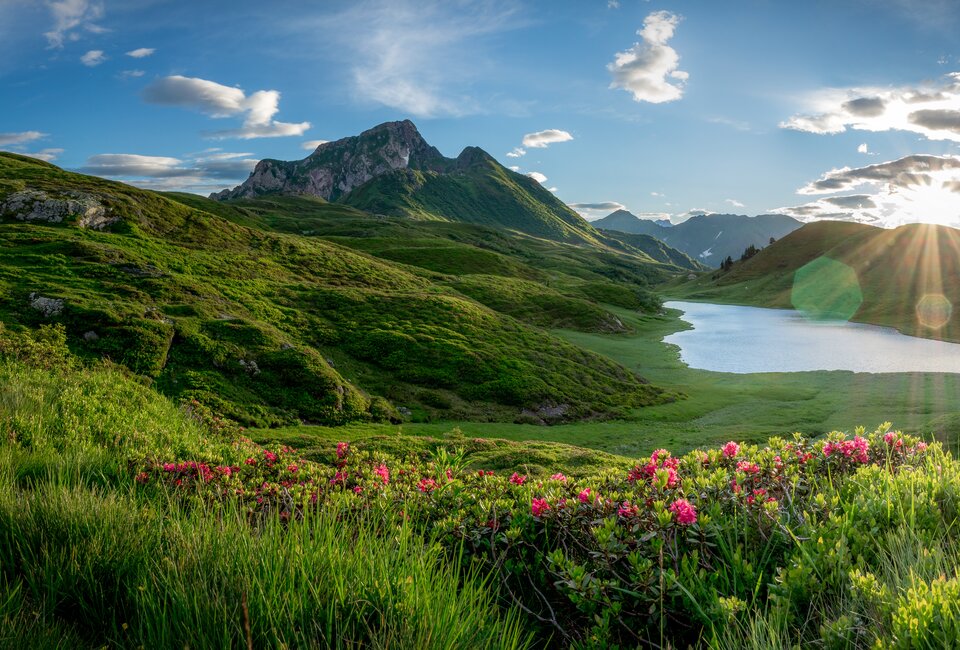 What do you want to discover?