03 Südalpenweg, E20: Naßfeld -Zollnersee Hütte
Level of difficulty:
Medium
23.1 km

Distance

9.3 h

Duration

1529 vm

Lowest elevation

1983 vm

Highest elevation

1304 vm

1131 vm
03 Südalpenweg, E20: Naßfeld -Zollnersee Hütte
Den bekannten Skiort Naßfeld verlassen wir über die Madritschen Richtung Westen zum Rudnigsattel vor dem 2280 m hohen Trogkofel für dessen Besteigung zusätzliche zwei Stunden einzuberechnen wäre. Wir bewegen uns anders als die letzen Tage auf durchwegs alpinem Gelände. Auf der Rattendorfer Schneid begleitet uns ein Schützengraben aus dem ersten Weltkrieg und an den Steilhängen des Trogkofels, der Ringmauer und des Findenigkofels ist etwas vorsicht geboten. Die Landschaft um den Zollnersee ist beeindruckend schön!
A first glimpse
Some impressions of the tour
Sonnenalpe Naßfeld (1552 m, K) - Rudnigsattel (1945 m, 5 km/2 ¼ Std.) - Straniger Alm (1501 m, K, 10 km/4 Std.) - Zollnersee Hütte (1736 m, K, 7 km/3 Std.)
K = Kontrollpunkt (Stempelstelle).
Weg 403, Via Alpina, 22 km/9 ¼ Std., mittlere Tour.
Location and how to find us
The Nassfeld-Pressegger See holiday region lies in the Austrian province of Carinthia, directly next to the Italian border.
Plan your journey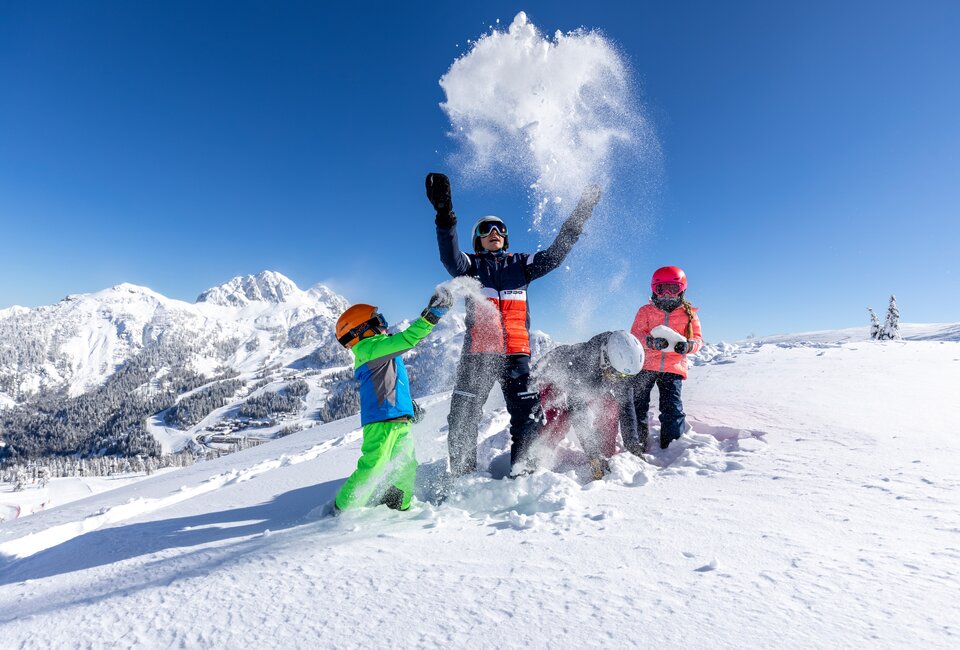 What do you want to discover?