Around the Grossglockner
Level of difficulty:
Medium
253.3 km

Distance

5.5 h

Duration

656 vm

Lowest elevation

2656 vm

Highest elevation

6152 vm

6152 vm
Lienz - Huben - Kals - Huben - Matrei - Virgental - Matrei - Felbertauern - Mittersill - Bruck an der Glocknerstraße - Großglockner Hochalpenstraße - Kaiser-Franz-Josefs-Höhe - Heiligenblut - Winklern - Iselsberg - Lienz
A first glimpse
Some impressions of the tour
From the East Tyrolean district town of Lienz, it goes through the Iseltal to Huben. There, the first detour to Kalsertal is recommended. After about 550 meter altitude difference you reach Kals and via the toll road Kalser Glocknerstraße you get to the Lucknerhaus, where there are beautiful views of Austria's highest mountain, the Grossglockner. Next destination is Matrei and here it is worthwhile to make another detour to Virgen. The uppermost section of this valley is the Umbaltal with the Umbal waterfalls. Back in Matrei it goes in a northerly direction over the 36.3 km long Felbertauernstraße, opened in 1967. Through the 5.3 km long Felbertauern Tunnel you reach the province of Salzburg. Via Mittersill it goes along the Salzach to Bruck. There turn right onto the in 1935 opened Großglockner High Alpine Road - 48 km of distance and 36 bends await you. A special nature and driving experience! The highest point (2,571 m) is the Fuscher Törl / Edelweißspitze, from where you have a wonderful panoramic view of more than 30 summits higher than 3.000 meters. Continue through the Hochtor (2,503 m) to Carinthia to the Kaiser-Franz-Josefs-Höhe, a popular spot. Here you have a magnificent view of the Grossglockner (3,798 m) and the longest glacier of the Eastern Alps, the Pasterze. Dozens of marmots frolic right next to the visitors and with a bit of luck you will also see the impressive ibex. Then it goes downhill to Heiligenblut with its well-known and very worth seeing Gothic pilgrimage church with adjoining mountaineering cemetery. Through the Mölltal, passing thundering waterfalls, it now goes to Winklern and over the Iselsberg to reach East Tyrol again.
Location and how to find us
The Nassfeld-Pressegger See holiday region lies in the Austrian province of Carinthia, directly next to the Italian border.
Plan your journey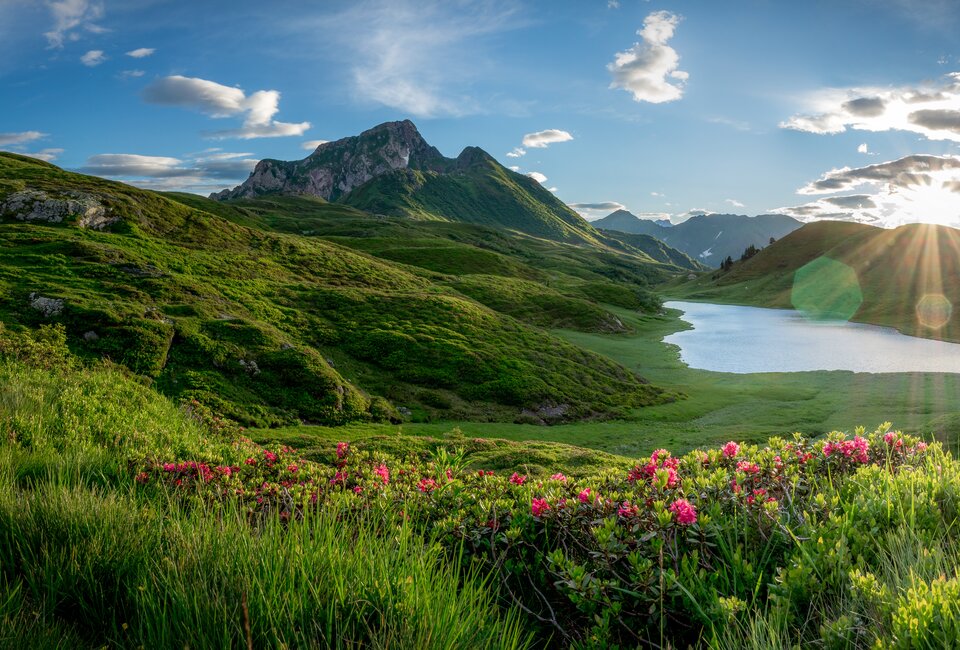 What do you want to discover?