Elferspitz
Level of difficulty:
Medium
4.5 km

Distance

3.5 h

Duration

1200 vm

Lowest elevation

2251 vm

Highest elevation

1050 vm

1050 vm
A first glimpse
Some impressions of the tour
Vom Plöckenpaß gehen Sie über die Forststraße ins Angerbachtal vorbei am Grünsee und biegen bald nach der Brücke nach links ab. Folgen Sie der Route über den Boden zum Waldrand und gehen Sie in Serpentinen den breiten Graben hinauf zum Forstweg. Überqueren Sie diesen und gehen Sie weiter über den steilen Graben zur Unteren Spielbodenalm. Gehen Sie nun weiter in östlicher Richtung über den nächsten Graben über die Waldgrenze zur Oberen Spielbodenalm.

Variante: Vom Talboden weg führt eine - zumeist präparierte - Forststraße, die auch als markierte Skiroute gekennzeichnet ist. Von der Oberen Spielbodenalm gehen Sie Richtung Norden zum Spielbodenthörl. Auf einer Höhe von ca. 1920m gelangen Sie - halten Sie sich rechts - in die schöne Südwestflanke und über diese zum Gipfel des Elferspitzes.

Abfahrt: Über die weiten Hänge bis zur Forststraße und über diese zum Ausgangspunkt zurück.
Location and how to find us
The Nassfeld-Pressegger See holiday region lies in the Austrian province of Carinthia, directly next to the Italian border.
Plan your journey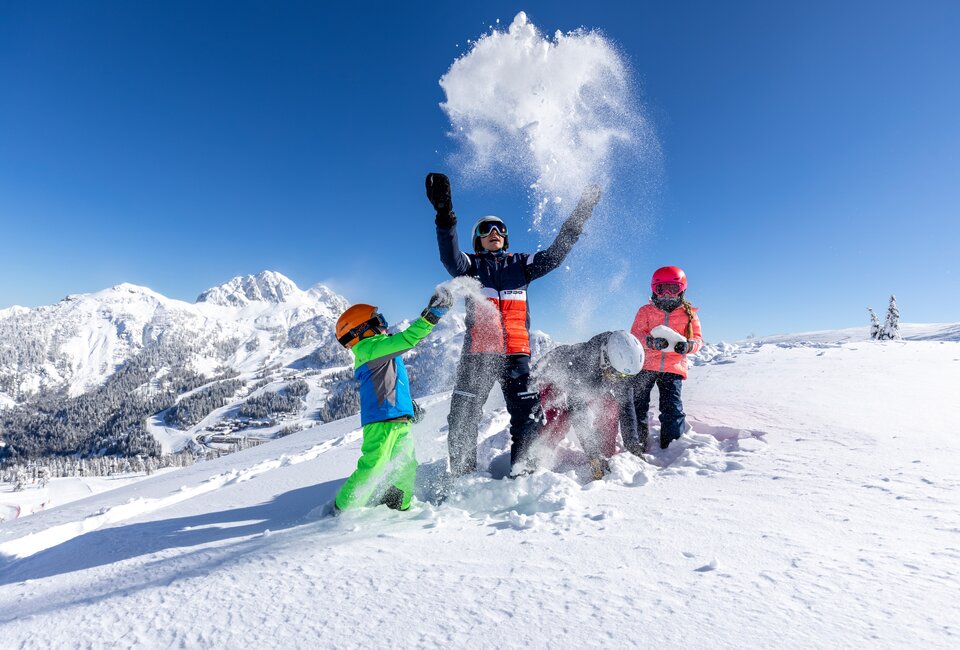 What do you want to discover?