Gail-Ebenwaldweg
Level of difficulty:
Easy
6.3 km

Distance

1.3 h

Duration

649 vm

Lowest elevation

684 vm

Highest elevation

35 vm

36 vm
Nordic Walkingstrecke nördlich und südlich der Gail mit herrlichem Panoramablick auf die Karnischen und Gailtaler Alpen.


Picknickplatz mit Feuerstelle an der Hängebrücke St. Daniel
Einkehrmöglichkeiten entlang der Strecke:
Gasthof Grünwald - St. Daniel (1 km Entfernung vom Radweg)
Gasthof Lenzhofer - Dellach (500 m Entfernung vom Radweg)
Dellacher Dorfwirt - Dellach (700 m Entfernung vom Radweg)
Tourismusbüro Dellach - Ortszentrum Dellach (700 m Entfernung vom Radweg) Tel.: 04718/301
A first glimpse
Some impressions of the tour
Start der Runde beim Nordic Walking Sportzentrum in der Freizeitanlage Dellach. Sie verläuft weiter auf dem Radweg "R3" entlang der Gail Richtung Kötschach bis zur Hängebrücke in St. Daniel. Dort geht es südlich der Gail durch den schönen Ebenwald bis nach Weidenburg und dann wieder in Richtung Dellach. Nach der Überquerung der Gailbrücke Dellach geht es über den Radweg zurück zum Ausgangspunkt.
Location and how to find us
The Nassfeld-Pressegger See holiday region lies in the Austrian province of Carinthia, directly next to the Italian border.
Plan your journey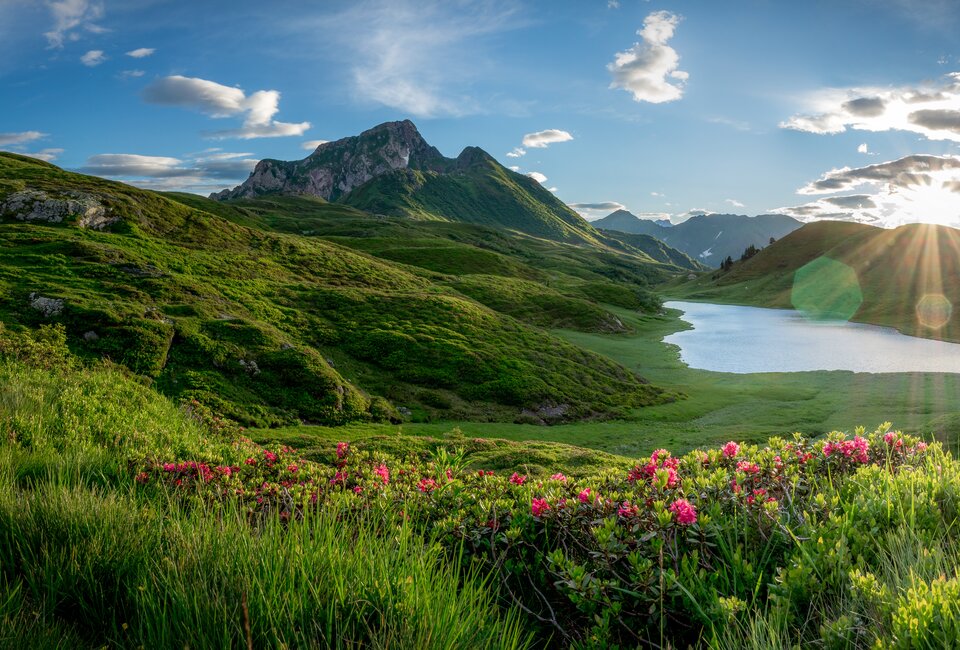 What do you want to discover?