Große Kinigat (2.689 m) Klettersteig
Level of difficulty:
Difficult
6.2 km

Distance

4.7 h

Duration

1732 vm

Lowest elevation

2686 vm

Highest elevation

1070 vm

1070 vm
Große Kinigat (2.689 m) Klettersteig
Der Klettersteig auf den Großen Kinigat ist ein schwerer Klettersteig mit knackigen Kletterstellen und kniffligen Platten. Mit einer Kletterlänge von ca. 650 m darf dieser Klettersteig nicht unterschätzt werden. Landschaftlich ist die Tour sehr eindrucksvoll.
A first glimpse
Some impressions of the tour
Vom Erschbaumertal folgt man den Wanderweg in Richtung Filmoor-Standschützen Hütte, bis man zu einer kleinen Hütte am Weg kommt. Weiter geht es über ein grünes, relativ flaches Hochtal mit einer Felsformation in der Mitte. An dieser Stelle verlässt man den Wanderweg und folgt rechts dieser Felsenformation der roten Punktmarkierung zum Einstieg.
Abstieg:
Am Ende des Klettersteigs der Punktmarkierung zum Wanderweg und diesen zum Gipfel folgen. Der Abstieg vom Gipfel erfolgt über den Wanderweg bis man wieder zum Aufstiegsweg gelangt.
Location and how to find us
The Nassfeld-Pressegger See holiday region lies in the Austrian province of Carinthia, directly next to the Italian border.
Plan your journey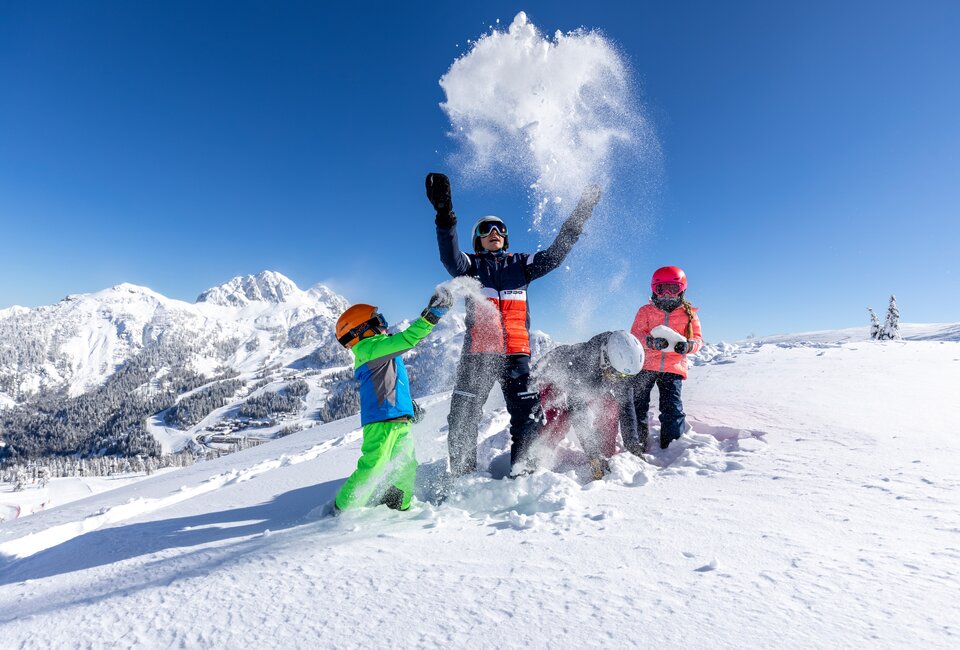 What do you want to discover?