Gurinaweg
Level of difficulty:
Difficult
6.6 km

Distance

1.7 h

Duration

651 vm

Lowest elevation

872 vm

Highest elevation

221 vm

221 vm
Rundstrecke von Dellach über Leifling bis zur Gurina. Möglichkeit der Besichtigung des Herkulestempels auf der Gurina und der Rekonstruktion der hallstattzeitlichen Hügelgräber am Schmeißer Boden.


Einkehrmöglichkeiten entlang der Strecke:
Gasthof Lenzhofer - Dellach (500 m Entfernung von der Sport- und Freizeitanlage)
Dellacher Dorfwirt - Dellach (700 m Entfernung von der Sport- und Freizeitanlage)
Jausenstation Stefan - Dellach (800 m Entfernung von der Sport- und Freizeitanlage)
Tourismusbüro Dellach - Ortszentrum Dellach (700 m Entfernung von der Sport- und Freizeitanlage) Tel.: 04718/301
A first glimpse
Some impressions of the tour
Start der Runde bei der Sport- und Freizeitanlage Dellach. Die Route führt in Richtung Norden, vorbei hinter dem Bahnhofsgebäude bis zur Hauptstraße B111. Dort folgt sie dem Straßenverlauf entlang (Gehweg) bis kurz hinter die Ortstafel von Dellach. Der Weg führt über einen Güterweg bis nach Leifling und von dort zum Soldatenfriedhof auf der Dulln. Folgen Sie der Bergstraße in Richtung "Wieserberg", bis zur Abzweigung "Gurina" (kurz vor der Brücke). Nach ca. 150 m haben Sie die Möglichkeit, die Abkürzung durch den Waldweg (links abbiegen) zu nutzen oder den Weg geradeaus weiter zu folgen. Nach einem kurzen Fußmarsch gelangen Sie auf das Gurinaplateau. Nutzen Sie die Gelegenheit eine kleine Rast beim Herkulestempel zu machen und die schöne Aussicht zu genießen!
Der Rückweg führt beim Gurinabauer vorbei auf die Bergstraße. Nach einigen Gehminuten erreichen Sie die Abzweigung (rechts in den Wald) zu den rekonstruierten hallstattzeitlichen Hügelgräbern.
Um wieder zum Ausgangspunkt der Tour zu gelangen folgen Sie der Bergstraße weiter talwärts - bei der Weggabelung rechter Hand weitergehen - bis zum Soldatenfriedhof. Der erste Weg links nach dem Friedhofsportal führt Sie zuerst über eine asphaltierte Straße, dann über den Güterweg wieder zurück zur Bundesstraße. Von dort aus biegen Sie kurz vor den ersten Häusern auf der linken Straßenseite wieder in Richtung Bahnhof ab und gelangen so zurück zum Ausgangspunkt.
Location and how to find us
The Nassfeld-Pressegger See holiday region lies in the Austrian province of Carinthia, directly next to the Italian border.
Plan your journey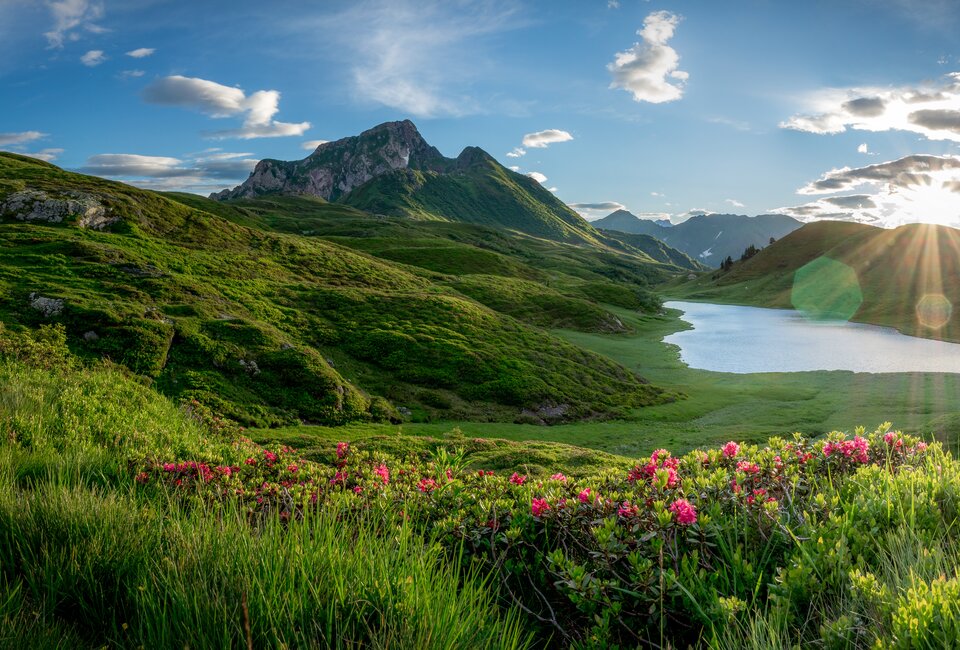 What do you want to discover?