HP6 -Garnitzenalm - Ofenalm Runde
Level of difficulty:
Medium
10.8 km

Distance

1.5 h

Duration

1527 vm

Lowest elevation

1855 vm

Highest elevation

458 vm

458 vm
HP6 -Garnitzenalm - Ofenalm Runde
Vom Nassfeld Pass geht es auf einer Asphaltstraße bergauf Richtung Watschiger Alm. Nach knapp einem Kilometer rechts abzweigen und der Forststraße Richtung Gartnerkofelbahn Bergstation folgen. Auf 1.850 m Seehöhe erreicht man den Übergang – nun bergab zur Garnitzenalm. Ab der Alm geht es wieder leicht bergauf bis zum Sattel am Grenzübergang nach Italien (1.675 m). Ein kurzer, aber etwas anspruchsvoller Singletrail, der nach den ersten 4 Kehren etwas breiter und einfacher wird, führt dann bis zur Ofenalm. Über Schotterwege geht es dann weiter Richtung Auernig Alm – ca. 70 Höhenmeter gilt es hier noch zu überwinden. Die anschließende Abfahrt endet direkt am Nassfeld Pass. Die Tour kann auch mit dem E-MTB gefahren werden.
HIGHLIGHT: aussichtsreiche Tour, speziell am höchsten Punkt KM 2,7
A first glimpse
Some impressions of the tour
Location and how to find us
The Nassfeld-Pressegger See holiday region lies in the Austrian province of Carinthia, directly next to the Italian border.
Plan your journey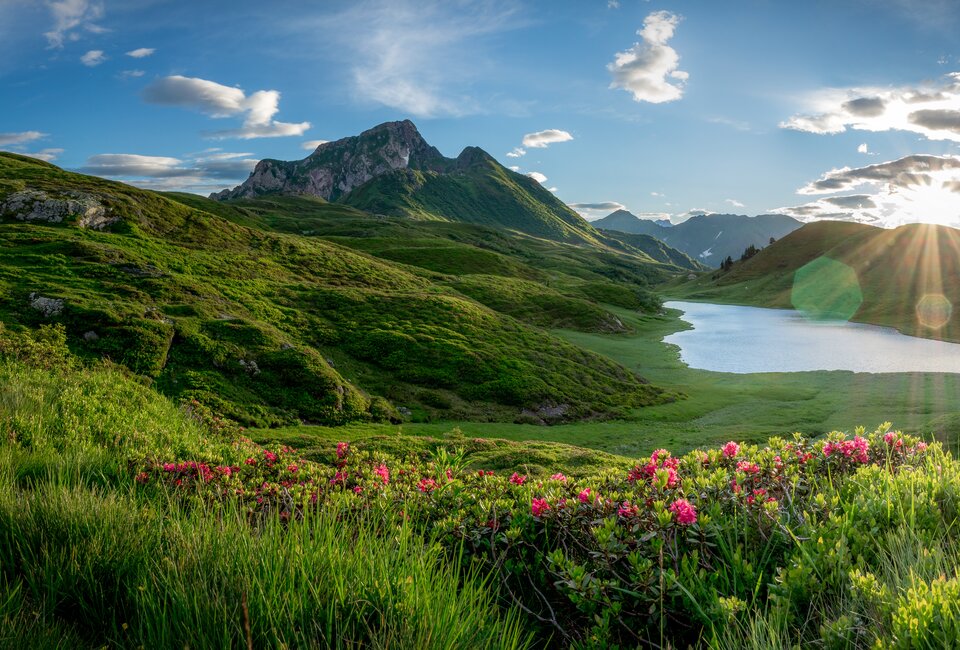 What do you want to discover?