Marienpilgerweg 9. Etappe: Watschig - Kötschach-Mauthen
Level of difficulty:
Medium
29 km

Distance

7.6 h

Duration

591 vm

Lowest elevation

709 vm

Highest elevation

318 vm

201 vm
Marienpilgerweg 9. Etappe: Watschig - Kötschach-Mauthen
Die Gail ist bei dieser Tagesetappe ein treuer Begleiter, denn der Großteil der Strecke verläuft parallel zum Fluss am Karnischen Radweg R 3 bzw. am Gailradweg. Zwischendurch marschiert man entlang der Straße durch einige Dörfer, um dann wieder dem Verlauf der Gail bis Kötschach-Mauthen zu folgen, das mit seiner Pfarrkirche und der Wallfahrtskirche Maria Schnee gleich zwei Marienkirchen besitzt. Abgesehen von der Flusslandschaft kann man auf dieser Etappe die imposante Bergwelt bewundern, die beidseitig des Tales ausgeprägte, oft recht breite Felsterrassen in unterschiedlichen Höhenlagen besitzt, durch deren Gräben und Schluchten vor allem während der starken Herbstregen zahlreiche Wasser zu Tal stürzen. Vom Süden blicken dem Betrachter Gartner-, Ross- und Trogkofel sowie Hochwipfel und Polinik, vom Norden Reißkofel und Jauken entgegen. Die Etappe ist zwar nicht gerade kurz, aber man sollte sich die Zeit nehmen, um am Zielort die Kirchen von Kötschach und Mauthen zu besichtigen und einen kurzen Abstecher zur Wallfahrtskirche Maria Schnee zu unternehmen, die oberhalb der zweiten Kehre der Plöckenstraße schattseitig mitten im Wald steht.
A first glimpse
Some impressions of the tour
Location and how to find us
The Nassfeld-Pressegger See holiday region lies in the Austrian province of Carinthia, directly next to the Italian border.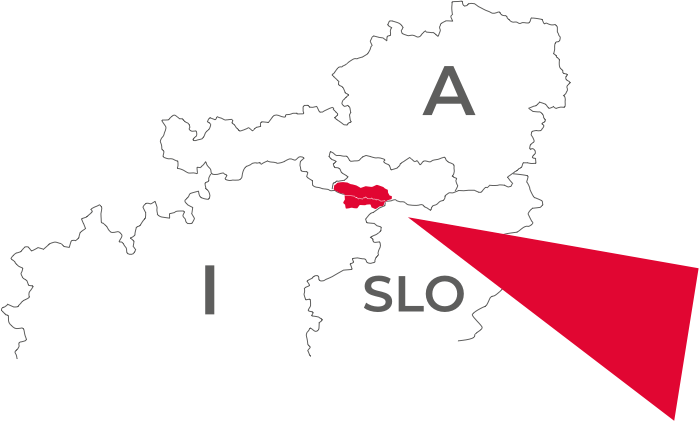 Plan your journey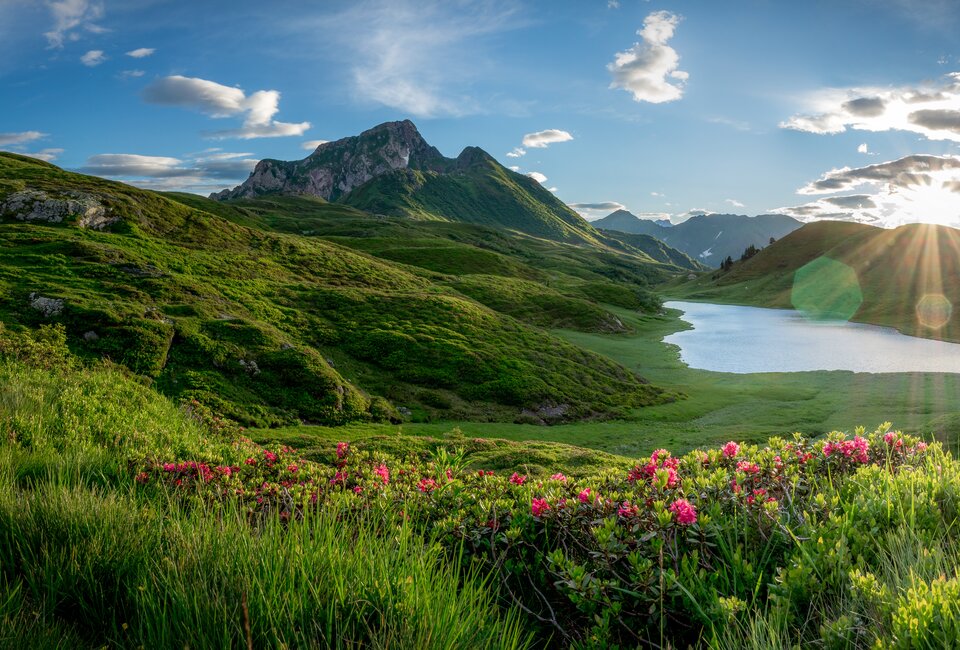 What do you want to discover?