Slovenia and Southern Carinthia
Level of difficulty:
Medium
288.9 km

Distance

4.5 h

Duration

376 vm

Lowest elevation

1296 vm

Highest elevation

4744 vm

4742 vm
Slovenia and Southern Carinthia
Villach – Fürnitz – Wurzenpass (Bunkermuseum) – Krajnska Gora – Jesenice – Lipce – Pokljuka – Mrzli Studenec – Bohinjska Bistrica – Îelezniki – Kropa – Naklo – Britof – Preddvor – Seeberg Sattel – Bad Eisenkappel – Ebriach (Motorradoldtimer-Museum bei GH Zum Florian) – Schaidasattel – Zell-Pfarre – Ferlach – Kirschentheuer – Feistritz/Rosental – Ludmannsdorf – Velden – Villach
A first glimpse
Some impressions of the tour
Heading south, the route goes via Fürnitz to the Wurzen Pass (1,073 m) and Slovenia. Go through Kranjska Gora to Jesenice and on to Lipce. In the World Biathlon Championship village of Pokljuka, turn off left onto a gravel road to Bohinjska Bistrica and from there head for Škofja Loka as far as Zelezniki. Bikers can now look forward to an extremely scenic route via Kropa to Kranj. At the Seeberg Sattel 1,218 m) in the Karawanken Range, you cross back over the border to Carinthia. The pass road itself is asphalted and in very good condition. Purely on-road riders will be in their element on the Seeberg Sattel. Stop off in Ebriach, west of Bad Eisenkappel, at Gasthof Zum Florian and visit the motorcycle museum there run by Edi Böhm-Besim. Admission is free. You can admire about two dozen exhibits from the first half of the last century, nicely arranged and well looked after. Afterwards, carry on westwards, but before going up to the Schaida Sattel it's worth taking a short detour into the Trögener Klamm Gorge. The ride through the idyllic ravine is quite an experience and the stop for refreshments at Gasthaus Pristounik at the top is unforgettable. Go back through the ravine via Zell-Pfarre and Ferlach to Feistritz/Rosental, continue further along the Rosental Valley as far as Rosegg, and with another detour to the well-known summer hot spot of Velden and back to the starting point.
Location and how to find us
The Nassfeld-Pressegger See holiday region lies in the Austrian province of Carinthia, directly next to the Italian border.
Plan your journey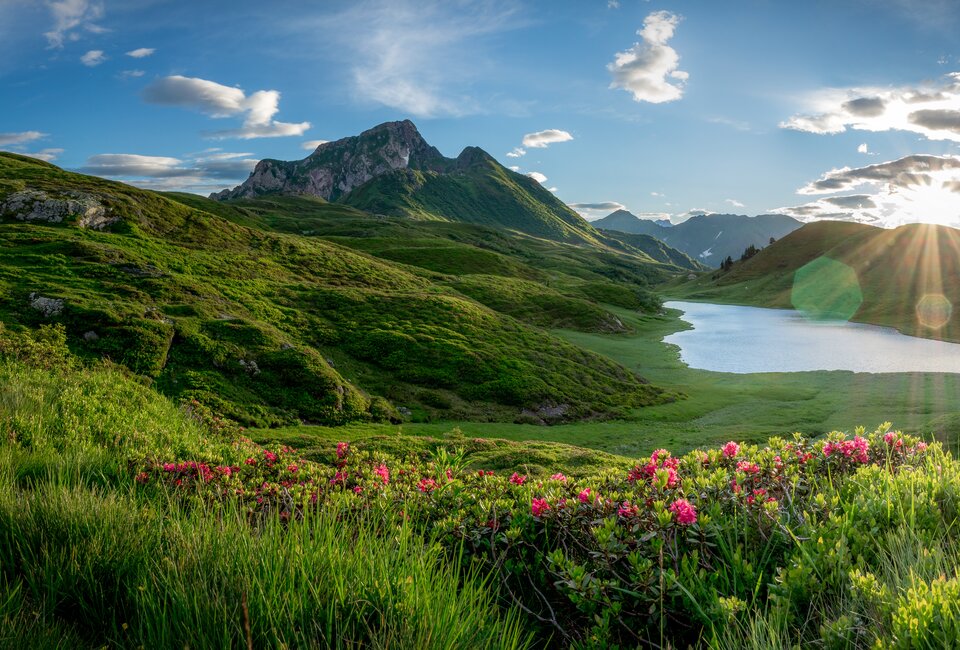 What do you want to discover?