Sternbildwanderung Watschiger Alm - Gartnerkofel
Level of difficulty:
Medium
5.7 km

Distance

2.8 h

Duration

1626 vm

Lowest elevation

2177 vm

Highest elevation

692 vm

692 vm
Sternbildwanderung Watschiger Alm - Gartnerkofel
Die Karnische Milchstraße vereint ein grenzüberschreitendes Wegenetz für Wanderer und Biker in der traumhaften Berg- und Almenkulisse vom Wolayersee, dem mittleren Gailtal, bis nach Friaul.
In direkter Anbindung zum Karnischen Höhenweg liegen sieben Sternbilder, mit faszinierenden Geschichten und Schauplätzen. Sie verbinden österreichische und italienische Almen und Käsealmen, nicht nur für Wanderer und Radfahrer, sondern auch für Genießer.
In jedem Sternbild liegen die Almen wie Sterne in der Landschaft, vergleichbar mit der Milchstraße unserer Galaxie. Jedes Sternbild bietet zumindest zwei Sternbildwanderungen und ausgesuchte Bike-Routen.
Der mächtige Gartnerkofel, dessen oberes Gestein aus Schlerndolomit besteht, thront als Bergpersönlichkeit neben seiner Königin. Sie liebt den Genuss, Unterhaltung, Fröhlichkeit und gutes Essen. Das alles findet ihr auf den umliegenden Almen, Käsealmen und in der abenteuerlichen Berglandschaft.
A first glimpse
Some impressions of the tour
Location and how to find us
The Nassfeld-Pressegger See holiday region lies in the Austrian province of Carinthia, directly next to the Italian border.
Plan your journey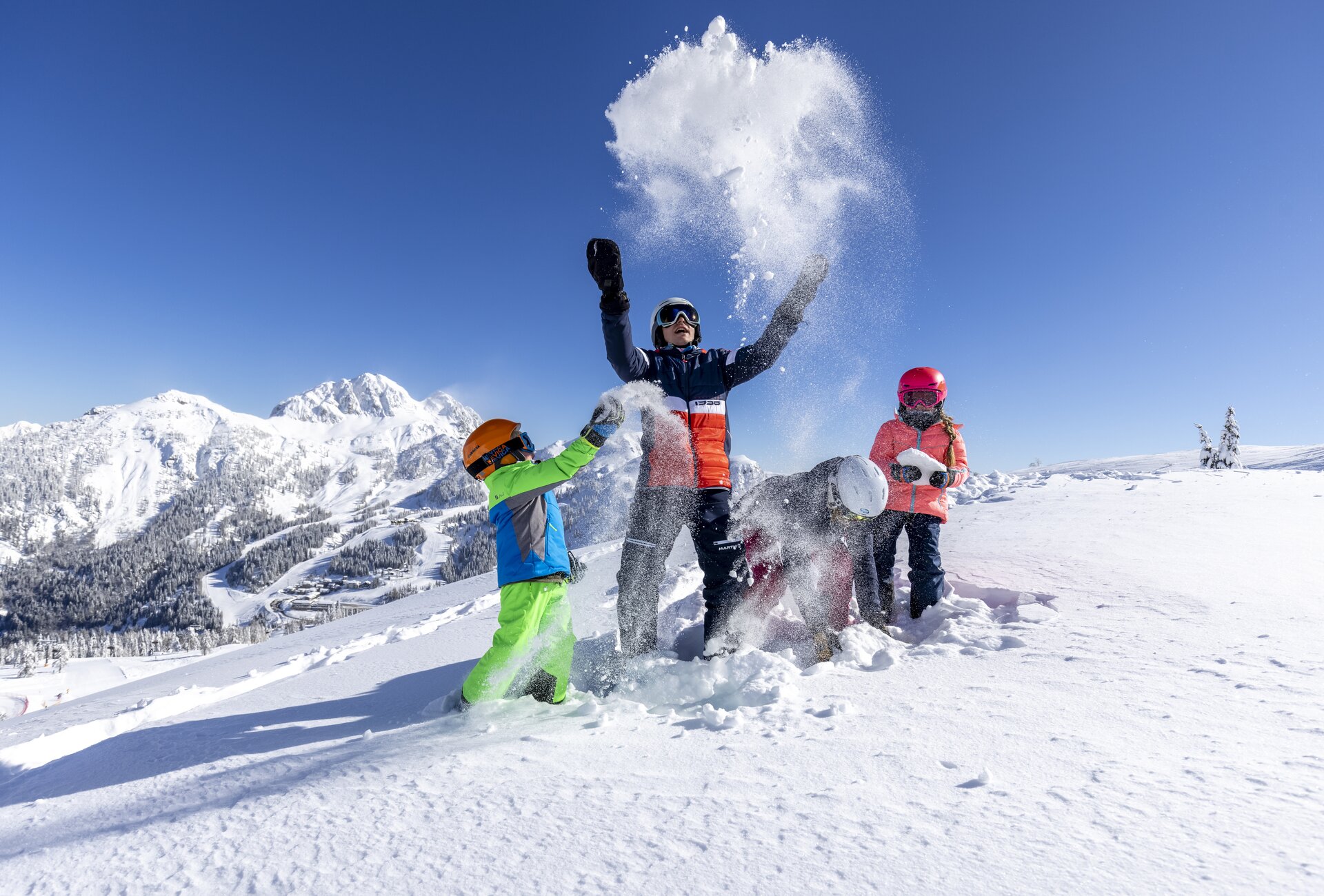 What do you want to discover?