Ascent from Weidenburg to the Zollnersee Hütte
Level of difficulty:
Medium
7.9 km

Distance

4 h

Duration

683 vm

Lowest elevation

1763 vm

Highest elevation

1079 vm

25 vm
Ascent from Weidenburg to the Zollnersee Hütte
The castle ruins are the first highlight at the start. The route then follows a somewhat monotonous but nevertheless scenic forest road to the lower Bischofalm. Excellent cheese is produced there, which you shouldn't miss out on. Further on, you hike along a path to the Obere Bischofalm and can enjoy the beautiful alpine landscape there. The Zollnersee is not directly on the trail, but a detour from the Zollnersee Hütte to the lake is highly recommended.
Alternatively, you can cycle to the Bischofalm on a mountain bike (the best place to start is at the Kronhof just above Weidenburg). You can leave your bike at the hut or cycle along the tractor track up to the Obere Bischofalm. Here again: leave your bike or take the track to the Rosseralm and on to the Zollnersee Hütte.
A first glimpse
Some impressions of the tour
At Weidenburg Castle (683m), follow the path to the castle ruins and on to the Kronhof (895m). From there, follow the forest road into the valley and soon afterwards meet the wide road that also leads from the Kronhof to the Bischofalm. At the Untere Bischofalm (1181m), follow the hiking trail through the forest up to the Obere Bischofalm (1573m). At the hut, follow the road to the left until you reach the first bend. After about 100 metres of ascent, you will reach a wide meadow plateau and can already see the Zollnersee Hütte (1750m) and the Friedenskapelle chapel on the other side.
Location and how to find us
The Nassfeld-Pressegger See holiday region lies in the Austrian province of Carinthia, directly next to the Italian border.
Plan your journey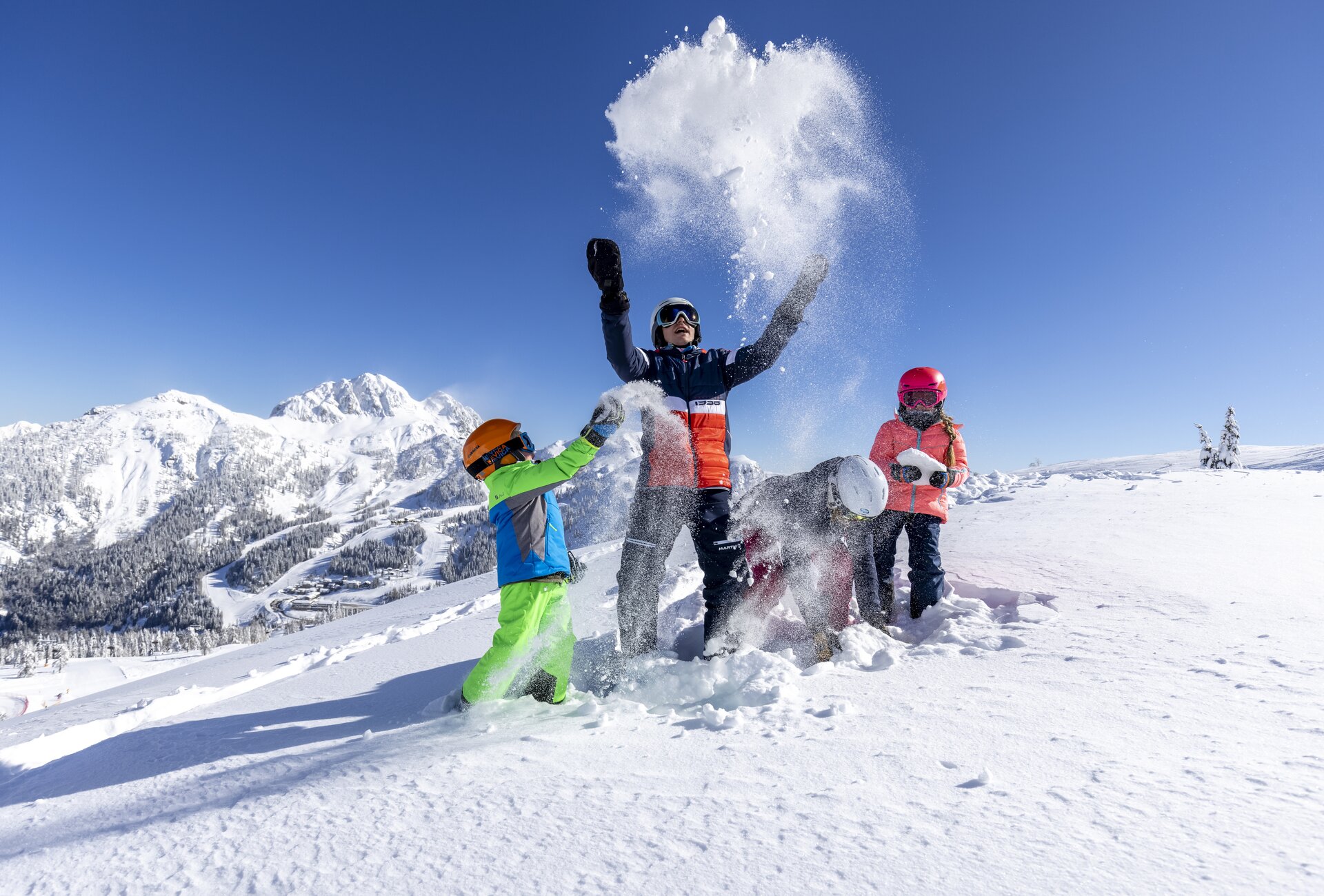 What do you want to discover?